If You're Not Tracking Your Website Phone Calls, You Need to Stop What You're Doing and Read This
Why is it so important to track phone calls to your business? The answer is simple. The majority of the leads you get are going to be direct phone calls to your business, primarily generated by Google Ads campaigns. Without tracking your phone calls, you won't know how much you pay per lead, which could result in bad business and marketing decisions.
How to Track Phone Calls?
There are 2 ways in which you can track a phone call lead:
Google Ads Phone Call Conversion Event
By utilizing the call tracking functionality provided by Google, you can automatically switch your website number to a trackable number that allows you to track calls. To do this, you get a small snippet of code from Google that you embed on your website.
How to Add Google Ads Phone Call Tracking Event To Your Website: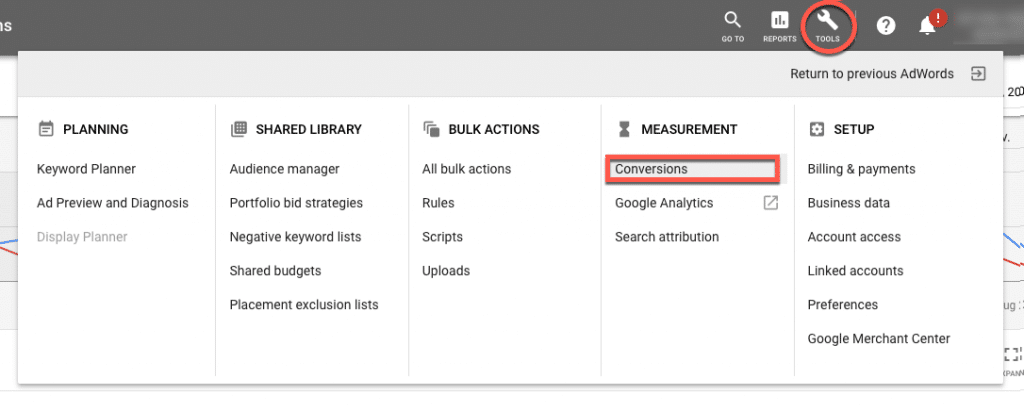 Click on "Tools" on the top menu

Click on "Conversions" under the measurement category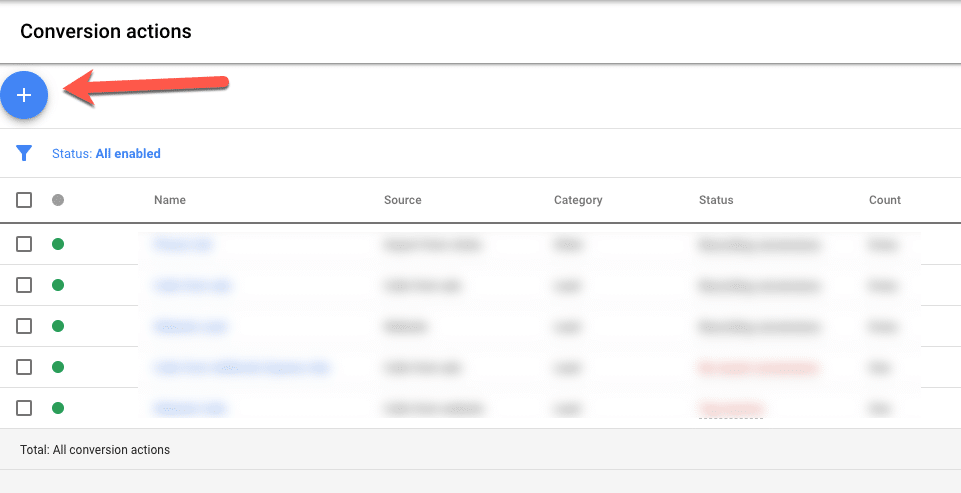 Click on the blue "+" button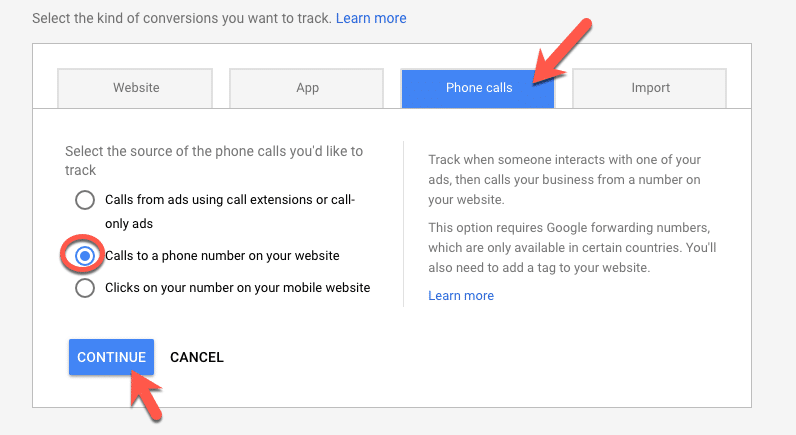 Choose "Phone calls"

Select "Calls to a phone number on your website

Click continue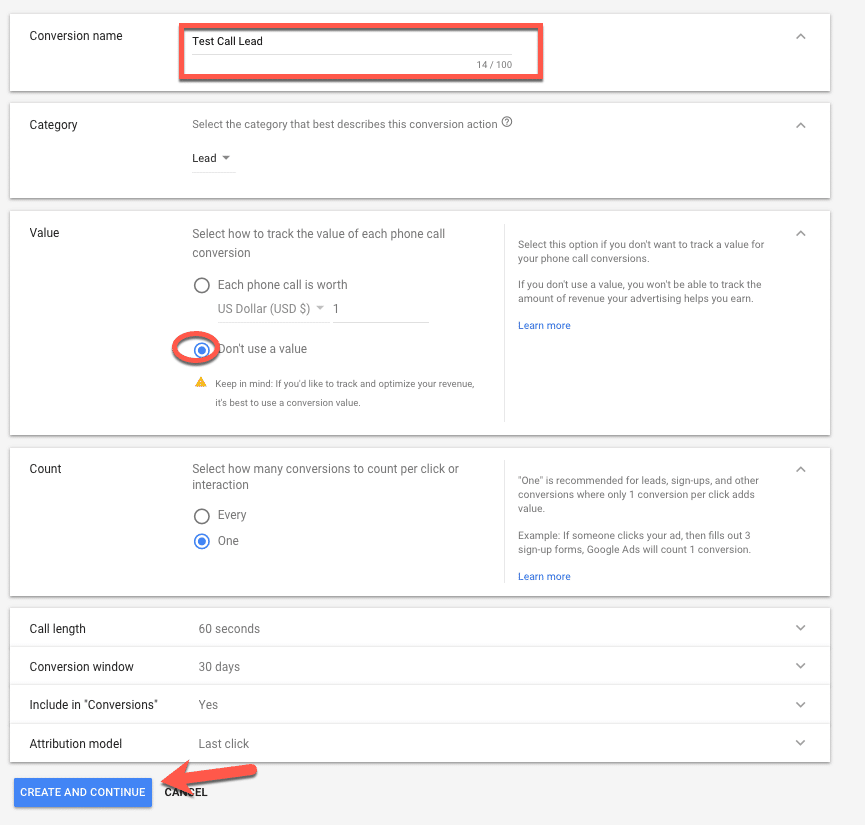 Name your tracking event

Choose "Don't use a value"

Click "Create and Continue"

You can either choose to send the instructions to your developer or install the code yourself (It's not hard :))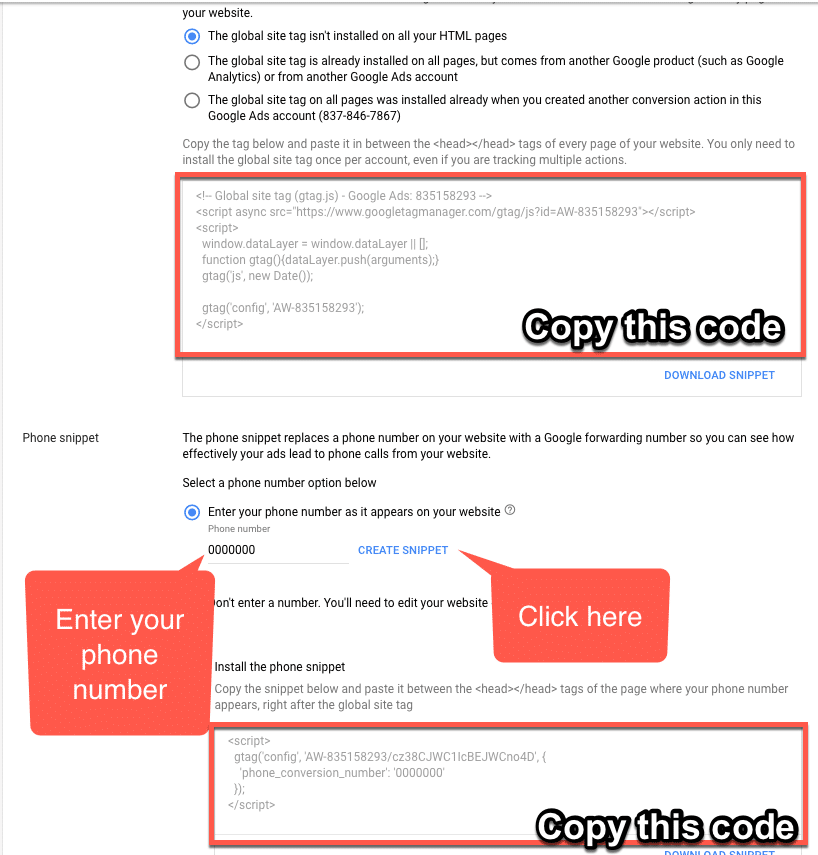 Copy the first part of the code and paste in your website <head></head> section

Enter your phone number and click on "Create Snippet"

Copy the phone snippet and paste it under the first code you've installed under <head></head> on your website.
Use a Third-Party Solution
The more professional way to track phone call leads is by using a third-party solution. At ROI Escalator, we use a custom solution which not only allows us to track conversion accurately but display local phone numbers on your website based on the client's IP. Furthermore, you can record calls and attribute money earned per closed lead.
Our garage door repair clients always have an accurate cost per lead figure. Additionally, they know their ROAS (Return on Ad Spend) which allows them to make smarter business decisions.  
Our goal at ROI Escalator is to deliver success to our clients so they are able to live the life they deserve. We achieve this goal by managing highly effective campaigns that generate a steady stream of daily ready to buy leads that turn into paying, profitable clients.  
If you're ready for new business, get in touch with us today.