Conversion Rate Optimization
Convert More Visitor Into Buyers
We help companies turn website traffic into sales or leads
Our comprehensive approach to Conversion Rate Optimization (CRO) combines our in-house development, design, and masterful PPC talent to deliver exceptional results that you can measure
Get expert optimization for your landing pages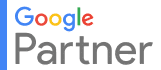 GET A FREE CONSULTATION
Find out how we can improve website conversion rate

What Our Conversion Rate Optimization Package Includes



Landing page optimization

Sales funnel optimization

Lead generation optimization

How You Can Benefit From Conversion Rate Optimization
We're all about the data. We examine consumer psychology theories and user experience best practices and we track and analyze website visitor behavior with advanced tools. Then, we use the information to improve the website experience for a more robust UX and significantly improved sales.
What Our Customers Say About Us
ROI Escalator is a super professional company and the best choice for Google AdWords optimization and campaign management. They over achieved the goals (ROAS) set. Not only Arik is great to work with but also his team, especially Meir. Everybody is very competent and dedicated. Can highly recommend working with them!

Over the 3 years that we've been working with ROI Escalator, we increased our marketing budget 5 times. The team knew where we needed to invest money in order to gain the highest possible ROI.

Since I started working with the ROI Escalator team, I started getting leads on a daily basis. My business gained stability and financial security. I can definitely recommend this great team to anyone who seeks success in online marketing. My view of the team is of a business partner and not just a simple service provider.

ROI Escalator increased our paid traffic by 61%, contributing to an overall 68% increase in traffic. They were also good stewards of our budget, never spending more than necessary and reducing our cost per conversion by 62%

It's a pleasure working with a digital agency in the midst of such a diligent growth process like ROI Escalator is in right now. The combination of top level professionals with an excellent communication skills and habits is a great advantage for anyone who works with them.