Get New Garage Door Clients
Get Daily Garage Door Leads
We generate highly relevant, exclusive Garage Door Repair and Installation leads delivered directly to you phone (Calls + SMS).
We're Committed to Your Business' Success
We work closely with you to ensure your business gets the best possible results.
We Cut Wasted Advertising Spend
Our team of Garage Door Marketing experts works around the clock to increase your margins and lower the price you pay per lead.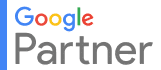 START GETTING NEW LEADS TODAY!
Get started by filling your information below:
What Our Garage Door Marketing Package Includes

Daily budget optimization

Ongoing support via email, phone, or Skype

Daily performance optimization


Quality of traffic improvement

Month to month campaign scaling

How Can You Benefit From Google Advertising?
This common form of Advertising targets active searchers who are ready to buy. It is incredibly effective and often times results in more conversions than other Online Media Networks. Utilizing the Search Network allows you to connect with potentials customers at the exact moment they are searching for garage door repair and installation services.
What Our Customers Say About Us
We have been working with ROI Escalator for over 2 years now. As our business has grown they have supported our PPC and paid advertising campaigns consistently. The performance has been strong and of great value, as we receive new leads on a daily basis from customers who require our rental services online. We are so happy that we found ROI as without them we wouldn't be where we are today. ROI Escalator is a super professional company and the best choice for Google AdWords optimization and campaign management. They over achieved the goals (ROAS) set. Not only Arik is great to work with but also his team, especially Meir. Everybody is very competent and dedicated. Can highly recommend working with them!

Since I started working with the ROI Escalator team, I started getting leads on a daily basis. My business gained stability and financial security. I can definitely recommend this great team to anyone who seeks success in online marketing. My view of the team is of a business partner and not just a simple service provider.

ROI Escalator increased our paid traffic by 61%, contributing to an overall 68% increase in traffic. They were also good stewards of our budget, never spending more than necessary and reducing our cost per conversion by 62%

It's a pleasure working with a digital agency in the midst of such a diligent growth process like ROI Escalator is in right now. The combination of top level professionals with an excellent communication skills and habits is a great advantage for anyone who works with them.